UNTIL RECENTLY
scientists believed our DNA was etched in stone. But we now know everything in our environment—the way we think, the way we feel and how we cope with life—affects our DNA. This new understanding is changing not only the way we treat disease but how we empower patients.
As the Director of Biobehavioral Medicine for two progressive healthcare organizations, I work at the forefront of this exciting field by developing and designing programs that that influence body processes once thought to be beyond our control. These proven methods can restore the brain and improve immunity—as well as cardiac function—while boosting peace of mind and alleviating anxiety and depression. The result is a toolbox of practical and essential information for a lifelong program of how to stay strong and healthy.
Whether you explore the book, attend a class or schedule a consultation, feel free to download our free stress-busting audios, used in more than 60 medical centers nationwide!
"This is the best book I have come across on mind/body medicine in years. This is a go to book for anyone who wants to take command of their own life and especially those who are battling an illness. The power of positive intention is enormous and Brenda Stockdale clearly and brilliantly inculcates this into the reader. Highly recommended."
—STEPHEN T. SINATRA, M.D., F.A.C.C., F.A.C.N.,C.S.N., C.B.T.
Author of Heartbreak and Heart Disease Cardiologist,
Heartinstitute.com
"If you read only one health book this year, this should be the one."
– JOAN BORYSENKO, Ph.D.,
Author of Minding the Body, Mending the Mind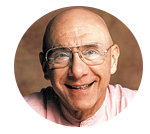 "This book offers the reader the chance to achieve their greatest potential."
—BERNIE SIEGEL, MD,
Author of Faith, Hope & Healing, Love, Medicine & Miracles
"This powerful and life-changing book offers scientifically-based and mind-blowing research about health and wellness as well as practical strategies for incorporating this knowledge into your everyday life. Whether you are challenged by a serious or chronic illness or you enjoy vibrant health and want to keep it that way, this book will open your eyes, touch your heart, and provide potent strategies for beating the odds. Read it now!"
—KATHLEEN BREHONY, PhD,
Author of After the Darkest Hour